GSourcers allows user to completely close their membership account.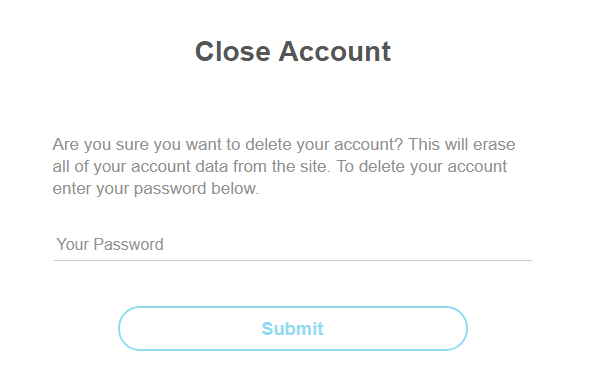 Once user closes his/her account, all the subscription plans associated with user will be removed from user first and then user will be logged out. If user has any automatic subscription, then it is also canceled before his account is closed.
Users who have closed their account will be removed completely and all of their account data will be erased from your site.
To go to the close account page, you agree that you understand our terms and conditions and that all your information will be lost forever and GSourcers will not held responsible for retrieving your lost data. Click to go to the close account page.